Aegean Mastercard
The ultimate travel card has arrived...
Collect miles from your transactions

For every €1 you spend with AEGEAN, you collect 1 award mile, while in businesses in Cyprus or abroad for every €2 you spend, you earn 1 award mile.

Welcome miles

You earn 3,000 welcome miles in your Miles+Bonus account.

Annual discount of 40€ for your next 2 flights

Earn 2 coupons (worth 20€ each) in your Miles+Bonus account for two of your next flights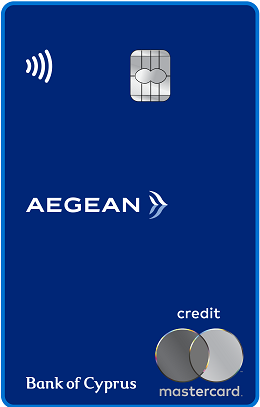 QuickCard is currently available to a limited number of customers.