Current account
Overdraft limit

Optimally manage your daily expenses and needs, pay bills and get instant access to cash

Additional benefits

Debit card may be issued for instant access to your funds (purchases and withdrawals from ATMs), automatic payroll credit.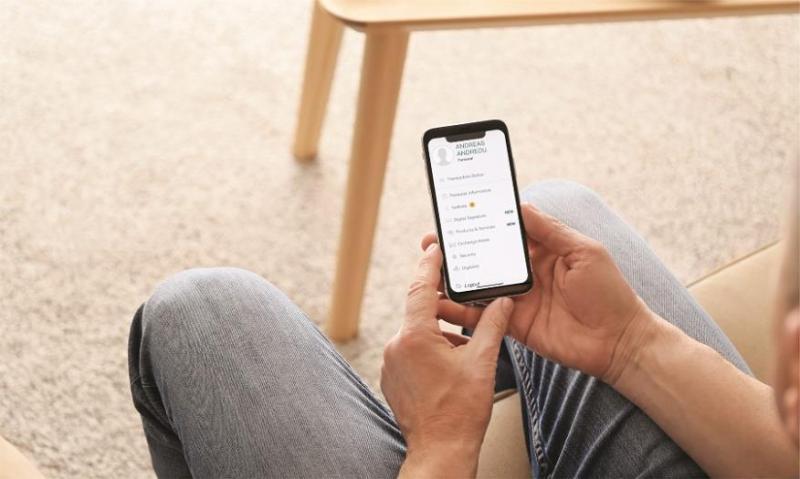 Financing options
Apply for financing and instantly receive a decision digitally. The process is straightforward - use the BoC Mobile app or Internet Banking. Your financing has the following features:

Amount up to €5.000 (minimum €500)
No personal guarantees or other collateral
No initial bank fees
Ability for digital signature, without visiting the branch.

You can apply through Internet Banking or BoC Mobile app. A Bank officer will contact you shortly, to complete your application process. Your financing has the following features:

Amount up to €10.000
With guarantees / collateral (personal guarantees / mortgage)
More favourable interest rate in case of mortgage
No initial bank fees

For any option other than those listed above (such as for a greater amount, other collateral etc.) please contact any of our branches.
More information
Permanent residents of the Republic of Cyprus who need a solution for every financing need. If you are not a permanent resident of the Republic of Cyprus or if you have not resided in the Republic of Cyprus for the last one (1) year, contact any Relationship Officer in our Branch Network to find out your options.

By issuing cheques
By using a debit Card (Direct Visa) for your purchases
By using ATMs in Cyprus with no additional costs
By using ATMs abroad, with additional cost

Automatic repayment of loans, insurance etc through a direct debit / standing order
Automatic settlement of utility bills through a standing order
Immediate transaction notification via SMS
Ability to manage your accounts through 1bank 24 hours a day
Automatic credit of the account with your monthly salary

Yes, you can convert an existing Current Account (without limit) into a Current Account with a limit by submitting a request to your servicing branch.

By applying through our Digital Channels you will open a new account.

Initial bank fees

Arrangement fees: these relate to the Bank's costs for preparing and evaluating your application.
Documentation fees: a fixed charge for the preparation of legal documents, the charge is determined by the facility amount.

For applications submitted through the Bank's digital channels, you do not pay any initial Bank fees.

Government fees

These fees are regulated by relevant law as follows:

Mortgage registration fees paid to the Land Registry.
Fees relating to stamp duty of the facility documents and paid to the Commissioner of Taxation.
Fees paid to the Land Registry in cases where the transfer of property from one owner to another is necessary.

Fees paid to third parties

These are fees related to valuations carried out on behalf of the Bank, by approved valuers for mortgaged property, or fees related to life and/or home insurance.

Find out about all Bank fees from the Table of Commissions and Charges

You can withdraw from the application:

Within 5 business days from the date of the agreement conclusion, when the facility is secured with a mortgage on a house
Within 14 calendar days from the date of the agreement conclusion when the facility is provided without any guarantees/securities or is secured with personal guarantees.

Yes, ιf you open a new current account with a limit and ιf you don't already have another Bank of Cyprus credit card, you can get a new credit card which you can link to your current account, with free membership for the first year.

Find out more on interest rates here.

The Annual Percentage Rate (APR) is the total cost of the financing to the consumer. The APR includes all financing expenses paid by the client to either the Bank or to third parties (e.g. government fees, valuation expenses, insurance etc).

The APR is considered to be the best tool for comparing the real cost for the customer as it includes all the financing expenses. It helps you form a complete picture and to compare the Bank's schemes with the schemes of other banks.

How can I check the status of my application?

You will be informed of your application status via a message on your mobile or via 1bank

Can I add a joint borrower?

QuickOverdraft products are available to one borrower. You can apply with a joint borrower through your servicing Branch.

What supporting documents do I have to submit?

A proof of income may be requested within the online procedure.

Do I have to cover my overdraft with an insurance?

No, you don't have to. However, if you are interested in doing so, contact your servicing Branch. Terms and conditions apply.

Are there any fees associated with the application?

QuickOverdraft products are offered without any initial bank charges (arrangement or documentation fees). You will have to pay stamp duty as per the relevant legislation which applies from time to time.

What does the automated assessment of my application, the automated decision-making and the automated processing of my personal data and profiling involve?

Applications for QuickOverdraft products are assessed electronically based on your creditworthiness, repayment ability and the Bank's credit policy as applicable from time to time.

The decision for the approval or rejection of the online credit application will be reached by processing your personal data using solely automated means (including profiling), without human involvement, and only after we have your explicit consent to do so.

Profiling under this procedure involves the automated processing of your personal data to analyze, evaluate and predict your creditworthiness and ability to repay the facility.

The Bank will use only the necessary information that will allow the assessment of your creditworthiness and repayment ability and to make responsible, fair and informed lending decisions.

The Bank will use information that you provide, as well as information derived from the Bank's internal sources (that is your personal and contact details, employment, income, expenses, family structure, spending habits, conduct on other accounts / facilities / guarantees / securities, payment arrears on other accounts / facilities, judgement debts, whether your personal data has been verified and updates for anti-money laundering purposes) and external sources (that is bankruptcy records, i.e. arrears, non-performing facilities and judgement debts at other banks from Artemis Credit Bureau). You can learn more in the Bank's Privacy Statement

The application may also be automatically referred to the Bank for further evaluation by an officer.

Do I have the right to object to the automated decision?

Yes, you have the right to request re-examination of the application by a Bank's officer by contacting your servicing Branch.

Can I withdraw from the application process at any time before submitting it or after a decision is reached by the Bank?

You can withdraw your application at any time. If you have entered any information, you have the choice to save it and resume with the application at a later stage or discard it. If you choose to discard it, the information you entered will not be saved. Your application will be automatically discarded if you remain inactive for a period of 15 days.

If a decision is reached by the Bank, you can still withdraw your application at any time before entering into a contract for the granting of the facility, but before the expiration of the decision referred to in the relevant notification letter. This does not affect your other rights regarding the processing of your personal data.

You can also withdraw from the contract within a specified timeframe and subject to certain conditions. More information on your right to withdraw from the contract will be provided in the pre-contractual information for the credit facility which will be made available to you, as well as in the agreement for the granting of the facility.

How is Bank of Cyprus protecting my privacy and handling my personal data?

The Bank is committed to protecting your privacy and handling your data in an open and transparent manner. You can learn more in the Bank's Privacy Statement, where you can also find further details on your rights, for example your right of access, right to request correction, the right to lodge a complaint etc.

How can I sign my legal documents after approval? Is it possible to use a digital signature?

After your application is approved, you will receive a relevant message both on your mobile phone and in 1bank.

You will be able to choose to sign using a digital signature provided that certain conditions are met. If you do not choose to sign using a digital signature or if the conditions set are not met, the documents will be signed at your servicing branch, unless you have indicated otherwise during the application.

What are the conditions for using a digital signature?

The accounts for deduction of expenses must exclusively belong to you.
The language in which the documents are issued must be your language of communication.
No additional terms and conditions are set for the financing by a Bank officer.

If I am entitled to sign using a digital signature, how is the purchase made and what is the cost?

The digital signature is used exclusively for the signing of the documents required for the specific financing. There is no charge for this.

How fast can I have access to my account?

If approved, the overdraft will become available to you the working day following the signing of the contractual documentation at the latest.

I already have a sight account (current account with no limit). Can I convert this to an overdraft account?

Yes you can, by applying at your servicing Branch. By applying through Digital Channels, you will open a new account.

Can I have a debit card connected to my new overdraft?

You will have the choice to apply for a new debit card (Visa or Mastercard) through your application (Terms and conditions apply).

I am not a customer of the Bank. Can I still apply?

Yes. You can download the BoC mobile app and register. Then, you will be able to connect to 1bank (Terms and conditions apply). You can apply for this facility either via Internet Banking or the BoC mobile app.
Warning:
The Bank reserves the right to reject any application at its sole discretion and withdraw any plan at any time. If you do not keep up with your repayment plan, you may lose your house.
800.00.800
+35722128000 from abroad
Monday to Friday, 07:45 - 18:00 Saturday and Sunday 9:00 - 17:00
Find your nearest Branch
Or use one of our ATMs for your everyday transactions
A specialized officer
can get in touch with you to discuss everything you need to know about our products