Our Sustainability journey
Bank of Cyprus' Sustainability journey starts with its inception in 1899, and ever since we remain focused on best practices and creating positive impact on society. Both as a standard-setter and as a key introducer of progressive approaches, we remain dedicated to honour this legacy, with our Koinon Kyprion (common to all Cypriots) logo as our solid foundation and guiding principle. Over the years, our strategic approach to Sustainability has been advancing with a clear focus and "Beyond Banking". We are continuously upgrading our operations with the aim to protect our Environment and create value for our People and our Society through Sound Governance and Management, and Responsible Services.

Adopting the Sustainable Development Goals (SDGs)
The 2030 Agenda for Sustainable Development

In 2015, all United Nations adopted the 2030 Agenda for Sustainable Development, creating and providing a shared plan for peace and prosperity for people and the planet, now and into the future. The 17 Sustainable Development Goals (SDGs), emerged as a call for immediate and urgent action by all countries in a global partnership. Businesses have an important role to play in the materialization of the SDGs.

Our approach

To integrate the SDGs, we rely on our values for Integrity, Reliability, Collaboration, Professionalism and Innovation and we constantly review our approach to identify new risks and opportunities for the Bank and all our stakeholders.

The procedure

Our approach to the SDGs is done through a dynamic procedure presented here. The procedure is ongoing and aiming for higher and more holistic results.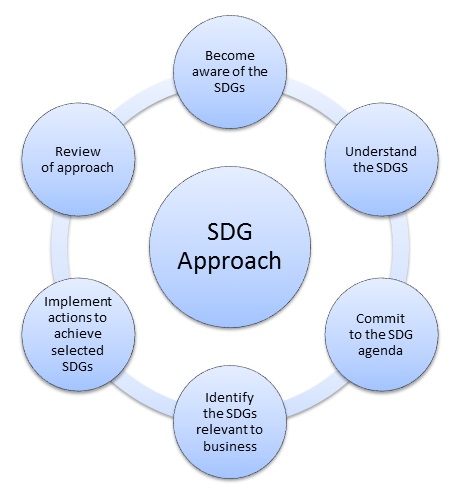 Through this approach, we highlight the SDGs we are adopting as follows