BoC named Best Digital Bank for Retail and Business Banking by Global Finance Magazine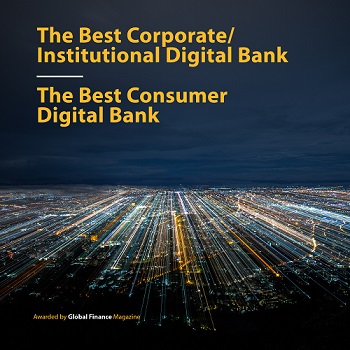 Bank of Cyprus has been named among the best digital banks in western Europe as well as the best digital bank for retail and business banking, earning the distinction at the World's Best Digital Bank Awards 2020 hosted by Global Finance magazine.

Commenting on the accolade, Demetris Nicolaou, Bank of Cyprus Digital Transformation Manager, said "this international recognition reaffirms Bank of Cyprus' steady strategy for digital transformation, and rewards the ongoing efforts and investments that are generating excellent results."

Nicolaou added: "The Bank's longstanding goal of driving the country forward, is in line with the CYON (Cyprus ON) programme - a pledge to the public that we shall conquer the digital future and transition our country to the fourth industrial revolution. With that in mind, we are upgrading and expanding our digital products and services, fostering a digital culture, educating our customers, and leveraging the capabilities of the digital space."

The Global Finance awards recognize banks for their achievements in digital banking. The winners were selected from among candidates assessed by a judging panel of Infosys, world leaders in consultancy, technology and outsourcing.

Selection was based on specific criteria: the capacity to attract and provide services to digital customers; the degree of success in encouraging customers to use digital products and services; developing a digital client base; the scope of products and services provided; real gains generated from digital initiatives; and the design and operability of digital banking services.

"This year, a global pandemic accelerated the transition to digital banking, but forward thinking banks were already on that road," said Joseph D. Giarraputo, publisher and editorial director of Global Finance.