Dr Charis Pouangare
Deputy CEO & Chief of Business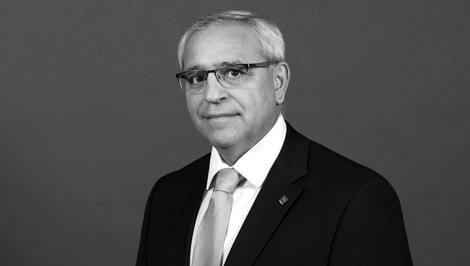 Charis is the Deputy CEO & Chief of Business at Bank of Cyprus since January 2022.
He is responsible for the Retail Division, the Corporate & SMEs Banking Division, the Large & International Corporate Banking Division, the International Banking Division, the Insurance Business Division, the Wealth Management Division, and the Digital Transformation Division.
Before joining the Bank of Cyprus Group in 1991, Charis spent two years in Boston as an Engineering Consultant.
Dr. Pouangare's academic credentials include a Diploma in Civil Engineering (five-year degree) from the National Technical University of Athens in Greece and a Master of Science (MSc) as well as a Doctorate of Philosophy (PhD) in Civil Engineering, from the Massachusetts Institute of Technology (MIT) in the United States.
He is the Chairman of the Board of IDEA Innovation Center, Vice-Chairman of the Bank of Cyprus Cultural Foundation, member of the Board of Directors of the BoC Ongology Centre, member of the Board of the Cyprus Cancer Research Institute, and member of the Board of the Employers & Industrialists Federation (OEB).