Mastercard Debit
Never go without money again
Add your card to Apple Pay or Settle

Carry out contactless payments by adding your card to Apple Pay, BoC Wallet, Fitbit, Garmin or Settle digital products. Fast and secure transactions, anytime.

Participation in the antamivi Scheme

The Scheme rewards points for your daily transactions with Bank of Cyprus cards.

Free travel insurance

The Gold and Platinum cardholders enjoy free travel insurance.

Priority Pass

If you are a Platinum cardholder, you can obtain a Priority Pass card and gain access to 600 lounges in 300 cities in 100 countries.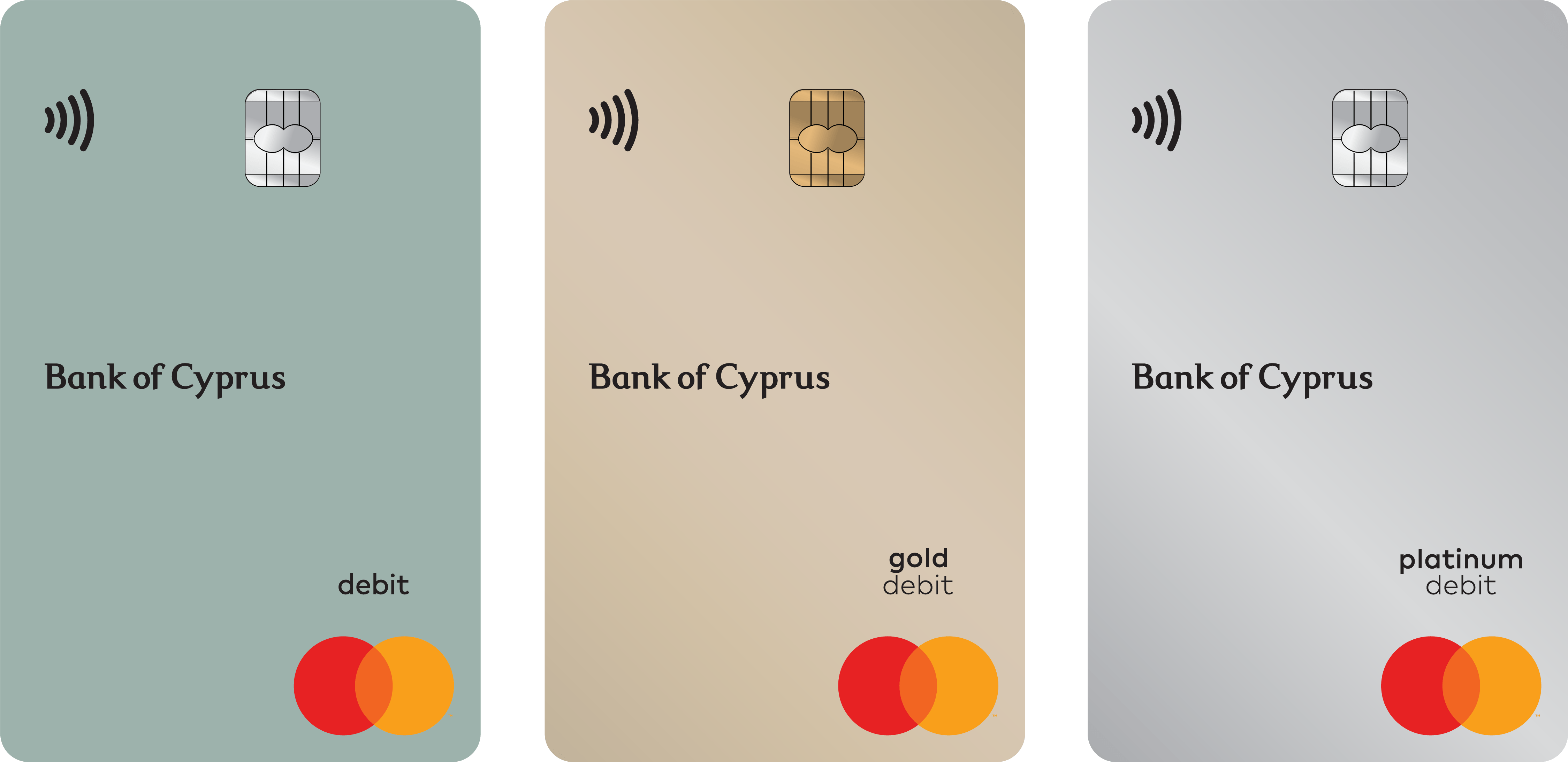 More information
Mastercard Debit is for anyone who wants to access their accounts instantly.

The Scheme rewards points for your daily transactions with Bank of Cyprus cards. Collect points every time you use your card with businesses participating in the scheme. You can also redeem your points with these businesses, paying less or nothing at all.

You are eligible for free travel insurance when using a Gold or Platinum Mastercard Debit to pay for your trip.
You are eligible for free student travel insurance when the full ticket price is paid before your trip using your parents' Gold or Platinum Mastercard Debit.

If you are a Platinum cardholder, you can obtain a Priority Pass card and gain access to 600 lounges in 300 cities in 100 countries. Priority Pass holders must present their card when entering airport Lounges (where the Priority Pass sign appears). The charge is €24 per person per visit.

Your card is linked directly to one of your bank accounts.

The advanced technology of contactless transactions enables you to carry out most safely and easily your daily transactions in a minimum of time. Moreover, the SMS Alert provides further protection to your card payments.

To be informed about Commission & Charges click here