Your new car
Interest rate depending on your contribution

Choose a variable or a fixed interest rate, depending on the type of car (new or used) and the amount of your contribution.

No bank charges

No bank charges for HP transactions through dealers. If you are purchasing from an individual, bank fees are charged normally.

Digital application via 1bank

If you are a subscriber, you can apply for new car hire purchase, via Internet Banking.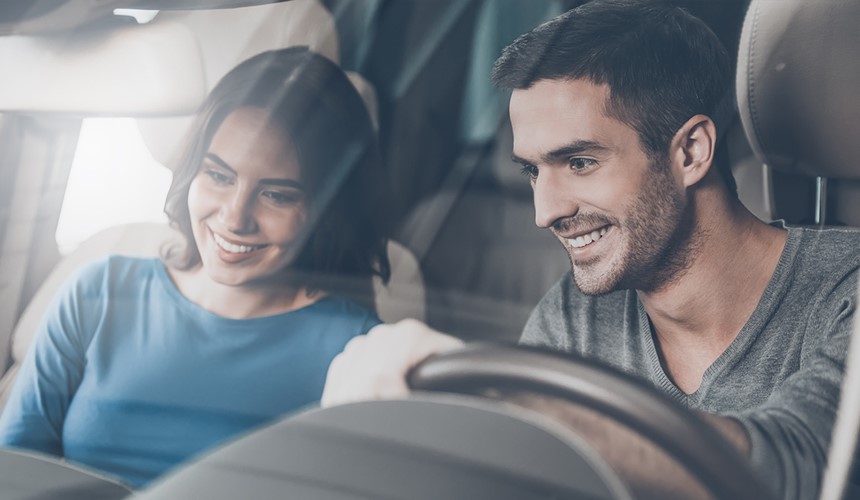 Calculate your indicative installment
IMPORTANT NOTE - PLEASE READ:
More information
The repayment period depends on the type of car.

Up to 7 years for a new car. For new electric or hybrid cars with emissions <50g CO2/km the maximum duration is 8 years
Up to 5 years for a used car.

Minimum contribution of 15% for a new car and 20% for a used car.

Yes, you may repay the financing earlier with no charge.

Financing with Hire Purchase.

When your application is approved the car is transferred to the Bank of Cyprus and to your name and the seller is paid
When the financing amount is fully repaid, the car is transferred to you after you pay the amount of €50 to the Bank for the right to purchase. The right to purchase is incorporated in the last installment.

There are Hire Purchase options available for the purchase of equipment or motorcycle (new or used). For more information contact any Relationship Officer in our Brach Network.

Learn more on out interest rates here.
Warning:
The financing is based on a HIRE PURCHASE AGREEMENT. The Bank reserves the right to reject any application, at its discretion and to withdraw any scheme at any time.
800.00.800
+35722128000 from abroad
Monday to Friday, 07:45 - 18:00 Saturday and Sunday 9:00 - 17:00
Find your nearest Branch
Or use one of our ATMs for your everyday transactions
Your personal Banker
can get in touch with you to discuss everything you need to know about our products