Athena Shipilli Tsingi
Director Wealth Services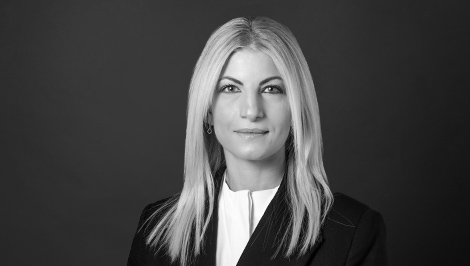 Athena is the Director of Wealth Services at Bank of Cyprus since July 2022.
She joined the Bank of Cyprus in September 2021 and worked in Compliance Division until July 2022.
Before joining the Bank of Cyprus, Athena was the Chief Risk Officer and member of the Executive Committee of the Group of CNP Cyprus Insurance Holdings Ltd from June 2014 to August 2021. From July 2009 to June 2014, she had served as the Head of Internal Audit and the Head of Compliance in the same Group.
Previously she had worked at KPMG Cyprus from February 2007 to July 2009 from the position of Manager in Internal Audit, Risk & Compliance Advisory Services.
She began her career at Moore Stephens Chartered Accountants London as an External Auditor from September 2000 to March 2003 while in April 2004 she returned to Cyprus and worked at Mega Tv Channel in its Finance Division.
She has a degree of Bachelor of Science joint honours in Economics and Accountancy from City, University London. Athena is Fellow member of the Association of Chartered Certified Accountants (FCCA), a Certified Internal Auditor (CIA) and a Certified Information Systems Auditor (CISA).