Michalis Athanasiou
Director Large & International Corporate Banking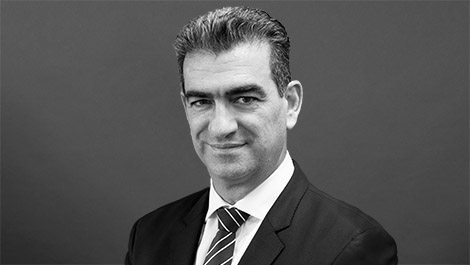 Michalis is the Director of Large & International Corporate Banking at Bank of Cyprus since September 2019.
He is responsible for Large Corporate Banking, International Operations & International Corporate Banking, the Bank's Shipping Centre and Project Finance & Loan Syndication.
Michalis started his career with Cyprus Popular Bank Group (CPB) in 1995, where he remained until 2013. During his long stint, he has held a number of positions, including Treasurer, CEO of CPB Australia, Head of International Operations and Chief Risk Officer.
On joining the Bank of Cyprus Group in November 2013, he was appointed Chief Risk Officer, a position he held until September 2019 when he was appointed Director of Large & International Corporate Banking.
He holds a Bachelor's Degree with Honors in Accounting and Finance from the University of North London, and an MSc with Distinction in International Securities, Investment and Banking from the University of Reading, UK.
Michalis is Chairman of the Board of Directors at CISCO.